27 Nov, 2017
Catamarans VS Hotels and other trends
5 questions about new trends, financial tendencies and yachting with kids for Kate Ioannidou, Sailchecker general manager
ICE in Zagreb is a possibility to sum up the results of the yachting season. International charter brokers and fleet operators from all over the world meet here to make all the conditions for their clients to have the best vacation in their life.
We couldn't lose the chance to talk about yachting with brokers from different countries. Our first 5 questions were for Kate Ioannidou, general manager of the Sailchecker, Great Britain.
The first question is about season 16/17. What yachting trends have you noticed?
We are noticing different trends lately. One of them is that many people are looking for short charters. They are just friends who don't' want to spend a whole week sailing or don't have the budget to do so. So they try to find something for three or four days, with a skipper, just to go for fun.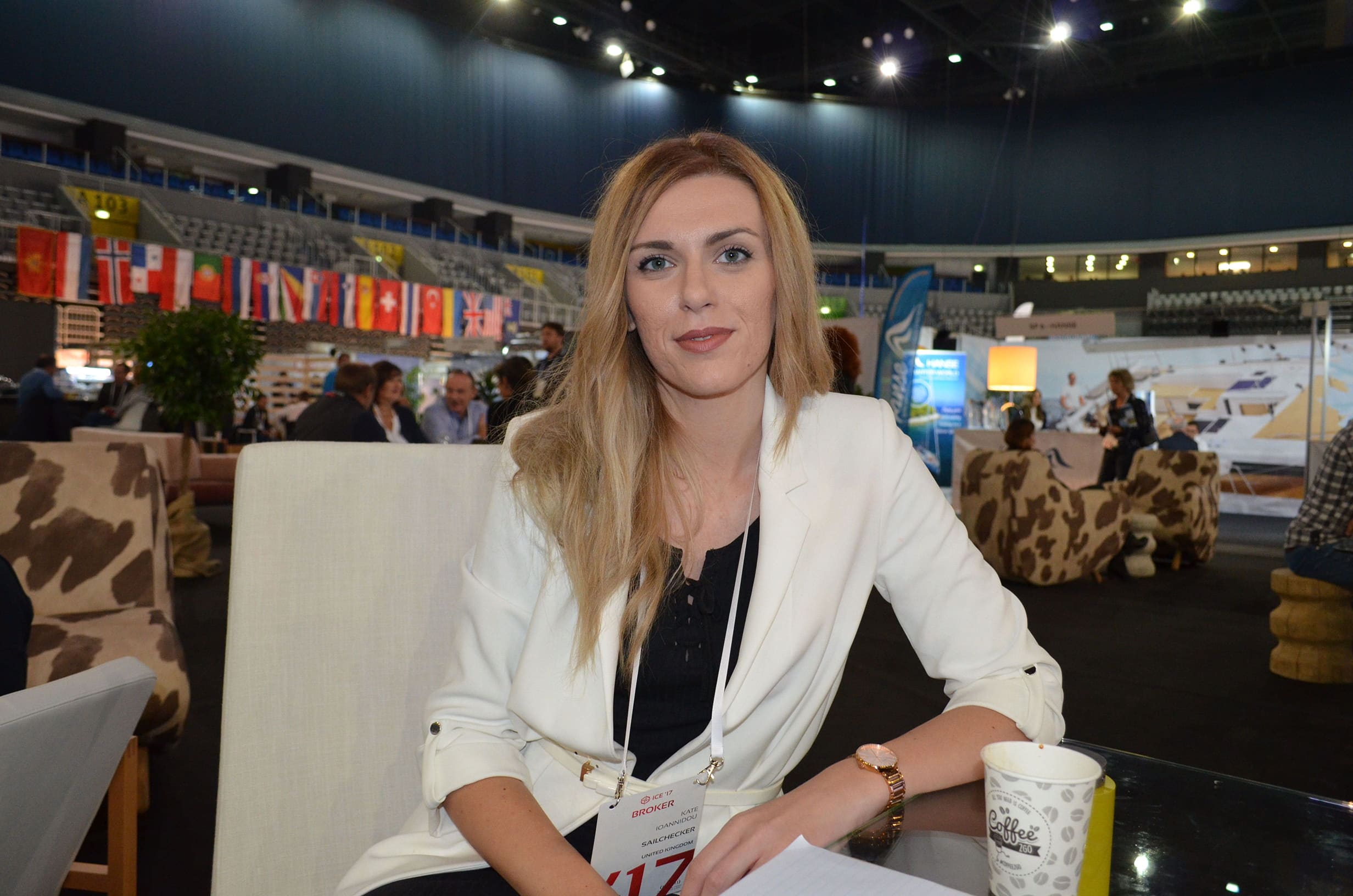 Another thing is the cabin charter. People like to combine it with another activity, for example, yoga-sailing, bike-tours, wine tasting. That's the trend. That's what I have noticed.
Is food service on board important?
Many people ask for it, but when we tell them that having a chef or a hostess and that's an extra expense, they say 'OK, we will cook ourselves'. But it would be great if skippered charter would include food-supply, kind of all-inclusive service. Because many people, especially from Australia or from the US, usually ask for it to be included in the price. So such option would be nice.
Are there a lot of families traveling with kids among your clients?
Yes, we do have many families that go on sailing every year. From experienced sailors to completely novice ones, trying to explore new ways of vacation. Sometimes parents are worried, because they travel with small kids, and they are looking for special safety equipment, like an additional safety net, but that's something we can certainly offer. Many people have changed the hotels, they usually stayed in, to yachts or catamarans. They love traveling.
What's the priority – catamarans or monohulls?
Catamarans. Because they have some extra space, more conveniences, they are comfortable and when travelers have small children, they want to control them better. That's why the catamaran is better in this case than a sailing yacht.
What are the top destinations for your clients?
Croatia is the first. And then - Greece. We also have many people interested in the Caribbean, the Bahamas and Asia.
What do you think about the financial tendencies for the next years in yachting: is it going to be cheaper or more expensive?
I think that now there are so many competitors out there, so the companies have to monitor the competitors' offers when forming their own price. Otherwise, they can face a period of crisis. Because I think now people are looking first for the price, then the model of the yacht and all that stuff, and finally the destination. We get many requests asking to find and offer the cheapest destinations, so this has to be easy to be found. There are people who just want a cheap yacht, yet safe and well maintained.
Photos by EGOcharter and provided by an interviewer from a personal archive.