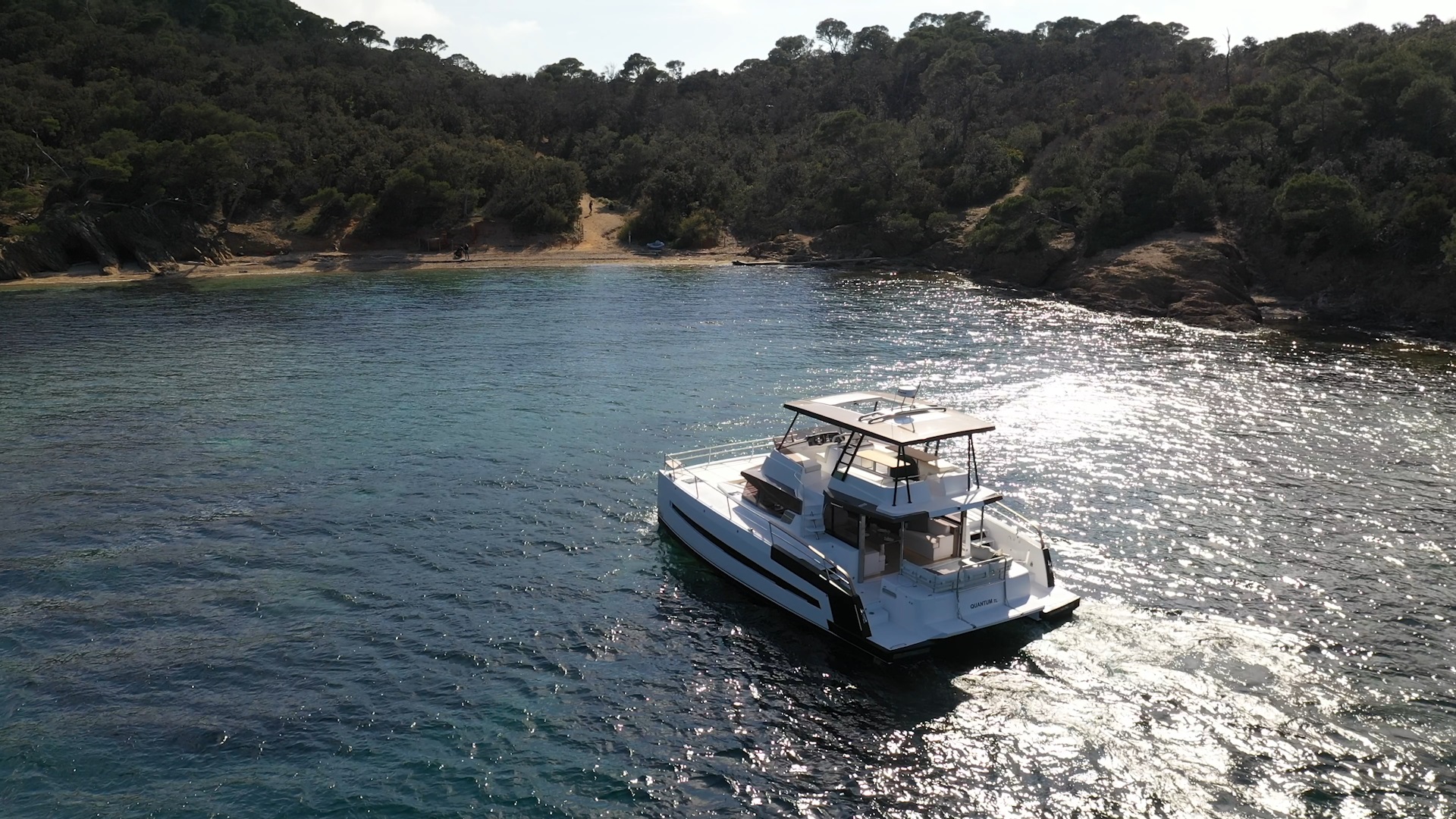 12 Jun, 2020
BALI 4.3 Motor Yacht is joining EGOcharter
The first and only in Greece in 2020 Bali 4.3 MY is in our fleet. Be the first to book it and have 30% discount
The newby of 2020 in our fleet is Bali 4.3 MY named Flying dream. It's the first and only catamaran of this type in Greece. It is a cruising trawler that combines all advantages of Bali innovative interior design with 2x250 hp engine power.
Aft lounge cockpit surrounded by a wide terrace with grill. Sheltered double access to the flybridge. Fully-equipped upper deck, and a helm station worthy of the largest boats, she will take you to the far side of the world in absolute comfort.
The central platform of Bali 4.3 MY entirely free of bulkheads and accessed via a huge glass door which is completely retractable, gives a living space of over 30m², with exceptional panoramic views. Benefitting from all the innovations of the sailing range and the BALI 4.3 Loft, the BALI 4.3 MY, will be remembered as a milestone in the cruising catamaran world.
The catamaran will be situated in Preveza Main Port. It is the ideal starting point for sailing trips to the Ionian Sea. Beautiful Greek islands, like Ithaki, Kefalonia, Lefkas and of course Zakynthos are easy to get from here. The city of Preveza is accessible through Aktion International Airport. The port is only 10 minutes taxi ride from the airport.
Be the first to book this unique catamaran and have a perfect greek vacation with a 30% discount. It is valid for all bookings made untill 1/07 on all charter periods. For the bookings made after this date we have:
25% for June
20% for July, August, September
Don't hesitate to try it!
Video
Easy to manage, even alone